Dr. Holly Blocker Arentz, Au.D., CCC/A, FAAA
Chief of Audiology
Doctor of Audiology

Texas Licensed to Practice Audiology
Certificate of Clinical Competency in Audiology
Fellow of the American Academy of Audiology
Member of the American Speech-Language-Hearing Association
Doctorate of Audiology, Salus University
Master of Science & Bachelor of Science, University of Arizona
Dr. Blocker Arentz is a proud alumnus of Salus University, where she obtained her doctoral degree, and the University of Arizona, where she earned both her Bachelor and Master of Science degrees in Speech and Hearing Sciences.  During her studies, she assisted in research projects involving the importance of communication in the Alzheimer patient. She was also actively involved in the organization and implementation of communication seminars and hearing aid clinics for local assisted living and retirement centers.
Dr. Blocker Arentz completed her clinical fellowship at Otolaryngology Associates of Arlington and Physicians' Hearing Aid Center, which are now a part of Central Park Ear, Nose and Throat.  As the Chief of Audiology, Dr. Blocker Arentz has a mission of providing exemplary care for those affected by hearing loss. She enjoys working with patients of all ages and their families, and takes pride in providing them with tools for better communication, hearing preservation and improvement in quality of life through the use of technology.  "It is my personal goal to help people with hearing loss find the avenues to not only hear better, but to enjoy a quality in life."
In her free time, Dr. Blocker Arentz enjoys art museums, traveling, watching independent films and spending time with her husband and their fur-baby, a miniature dachshund named Linus.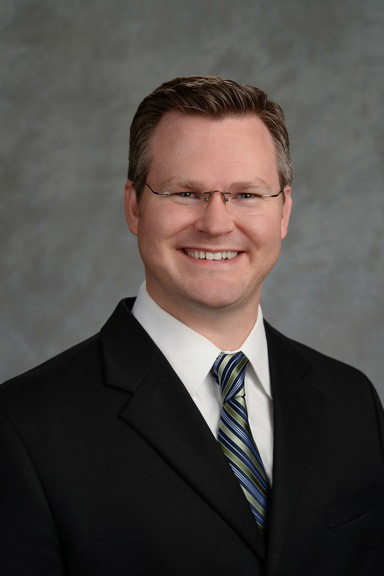 Justin Langran, 

Au.D., CCC/A, FAAA
Doctor of Audiology 
Texas Licensed to Practice Audiology
Certificate of Clinical Competency in Audiology
Fellow of the American Academy of Audiology
Member of the American Speech-Language-Hearing Association
Doctorate of Audiology, University of Texas at Dallas
Bachelor of Science, University of North Texas
As an integral part of the Doctor of Audiology (Au.D.) degree at the University of Texas at Dallas-Callier Center for Communication Disorders, Dr. Justin Langran completed a clinical fellowship at UT Southwestern Medical Center, serving patients at Parkland, Children's Medical Center, and St. Paul. His graduate training, fellowship, work experience, and continuing education at national conferences have provided an excellent breadth and depth of knowledge in advanced hearing and balance diagnostic evaluations. Dr. Langran has worked in a wide variety of clinical and private practice settings and has assisted in several cochlear implant research studies.
Dr. Langran is passionate about helping patients of all ages with their hearing. He is proud to work with only the finest hearing aid manufacturers and enjoys the challenge of staying at the forefront of constantly evolving hearing technology. He finds it very rewarding to help patients maximize their quality of life through better hearing healthcare.  Outside of work, you will find him camping, fishing, running 5ks with his family, and attending his children's piano and violin recitals.